Best Cherry Blossom Tattoo and Their Meaning
Hey, Tattoosinsta readers welcome back to another amazing article on your favorite tattoo website Tattoosinsta. Hope you all are enjoying our articles. This is the only platform that can give you the best ideas for your tattoo designs. In this article, we are going to give your ideas for Cherry blossom tattoo designs. We will also discuss many questions which are frequently asked by tattoo lovers.
What does a cherry blossom tattoo symbolize?
Is it OK to get a cherry blossom tattoo?
What do cherry blossoms mean in Japanese tattoos?
Where do you put a cherry blossom tattoo? and many other wonderful things about cherry blossom tattoo designs. So stick to this article to learn more about tattoos and their meanings.
As we all know flowers are one of the most famous tattoo designs all around the world. We all know that every tattoo says something and carries different meanings. All flowers are beautiful when we take a look at them, when it comes to body art cherry blossom flower tattoo is one of the first choices of many tattoo lovers.
The cherry blossom is one of the most recognizable symbols of Japan and springtime. When these bright cherry blossoms bloom in Japan, it brings the celebration to the people of Japan.
Every tattoo has a history throughout human civilization. Flowers have been used as religious icons, cultural symbols, and many more. In this modern era, people used to give flowers to loved ones as this is a sign of love.
The cherry blossom tattoo carries many meanings likewise in Japan these flowers are symbolic of the springs. It also symbolized nature renewing and new life.
Cherry Blossom Tattoo Ideas and Designs :
Cherry blossoms are very unique flowers. As they only bloom for only two weeks and then they fade away slowly. Their short life makes them special and more spectacular. Cherry blossoms tattoos are famous among men and women. This is not a feminine tattoo as most people think. Cherry blossom tattoos come in black and white, black and grey, and their traditional color.
As we all know tattoos are one of the best things to represent your personality, love, sacrifices, and many more things. In this modern era, tattoo artists can modify your tattoo designs according to you. You can add some different designs with a cherry blossom tattoo. You can add up butterfly, samurai, quotes, branch, Koi fish, moon, and many more.
Placement:
When it comes to the placement of any tattoo, this step is the most important step. As cherry blossom tattoos are available in every size large, medium, and small. You can get this tattoo on any part of the body. You can get behind the ear, neck, wrist, sleeve, collar bone, ankle, thigh anywhere you want to get because of the availability in every size.
In this article, we have collected the best and latest Cherry blossom tattoo designs.
We hope you are going to like these designs. If you like these designs please let us know which tattoo you choose. You can also share your tattoo pictures with us on our social media handles Facebook, Twitter, Pinterest, and Instagram.
 All suggestions are welcome so feel free to comment below. Also, take a look at other tattoo designs on our website.
Here are some of the best Cherry Blossom Tattoo designs Please take a look and let us know in the comment section below.
1.  Cherry blossom tattoo on shoulder ideas for girls.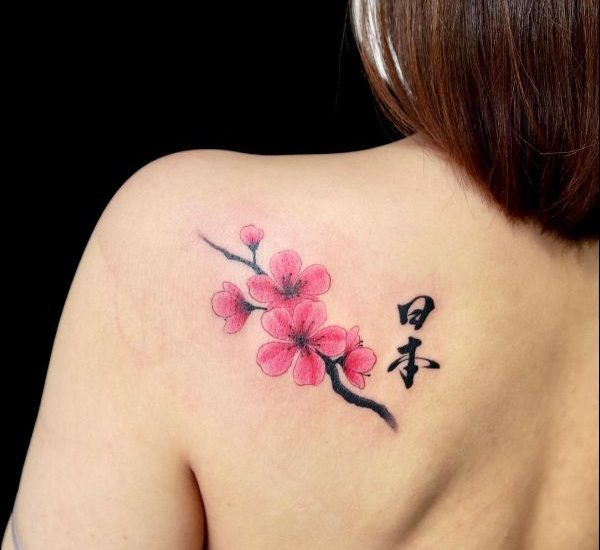 2.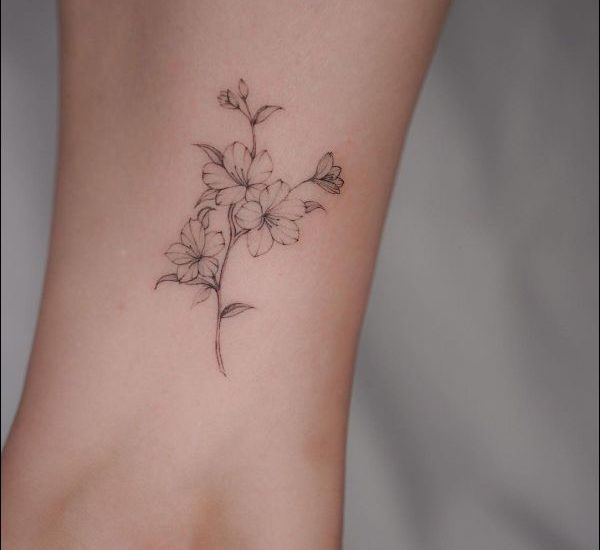 .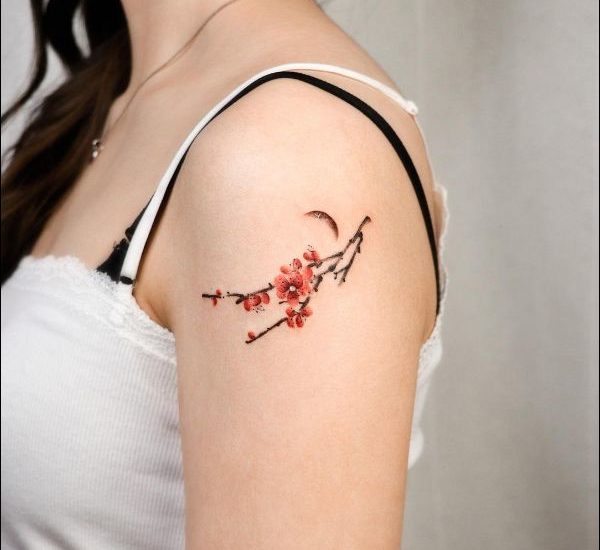 .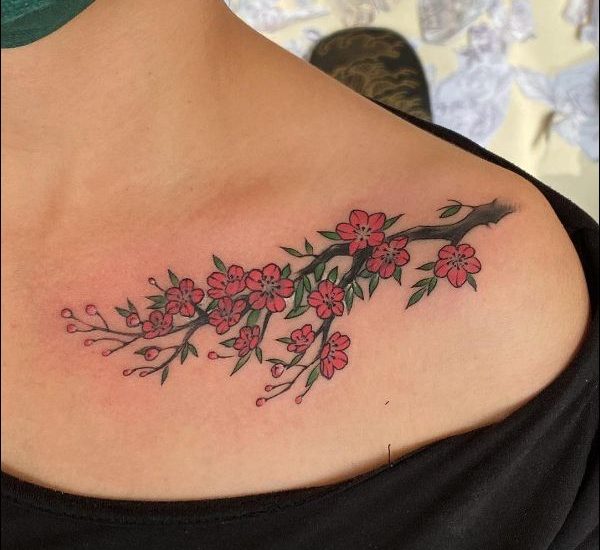 .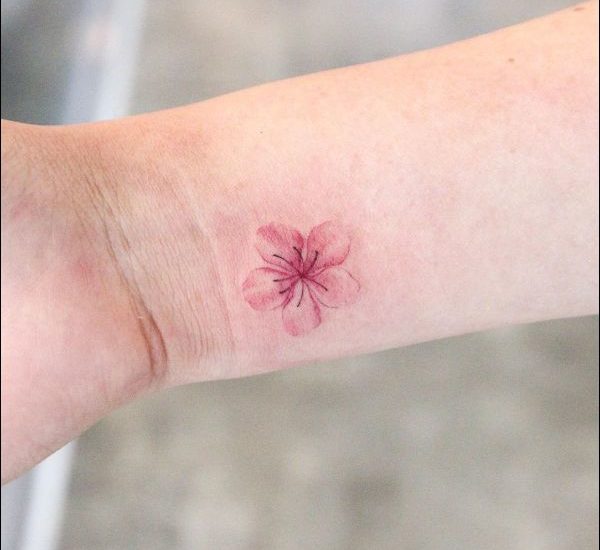 .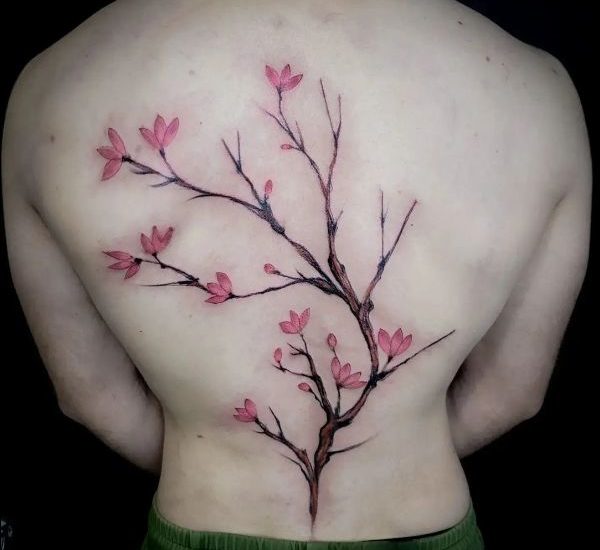 .

.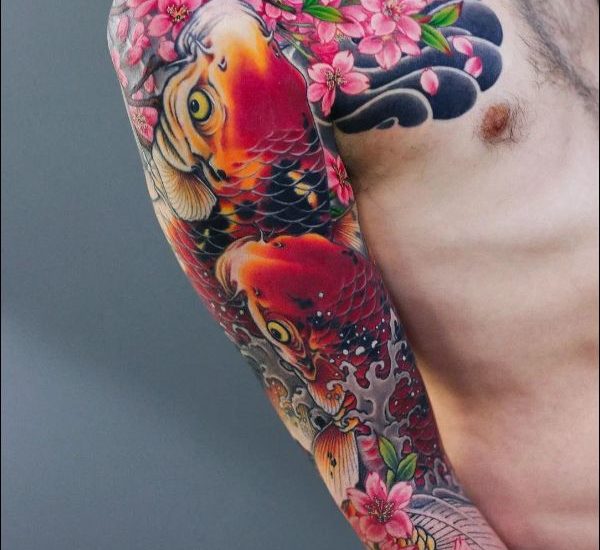 .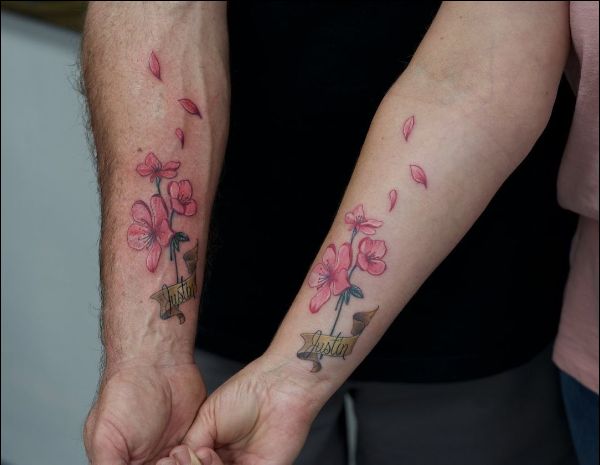 .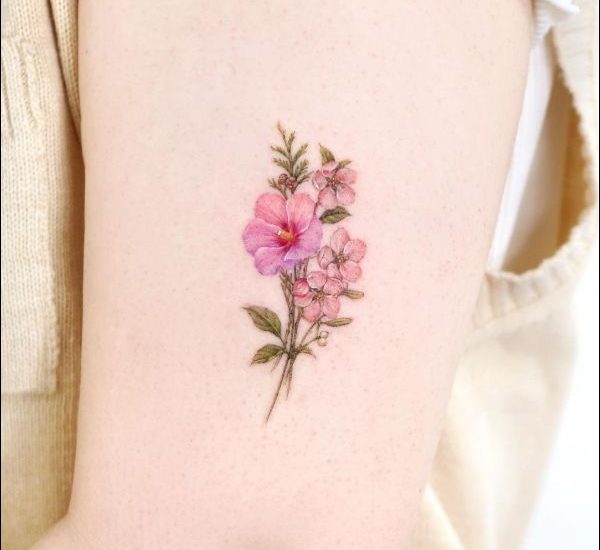 .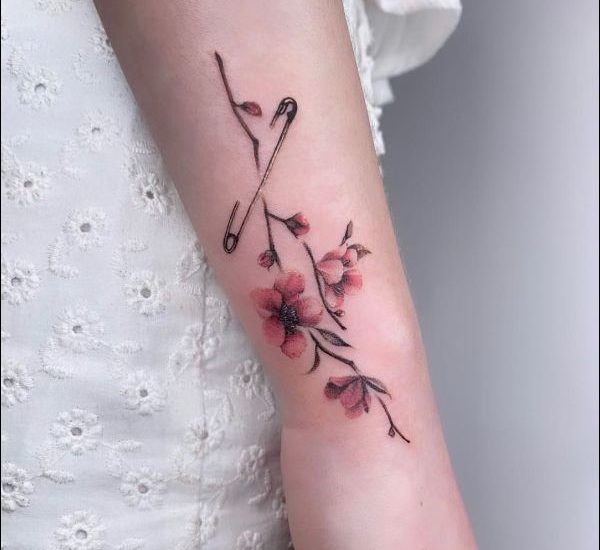 .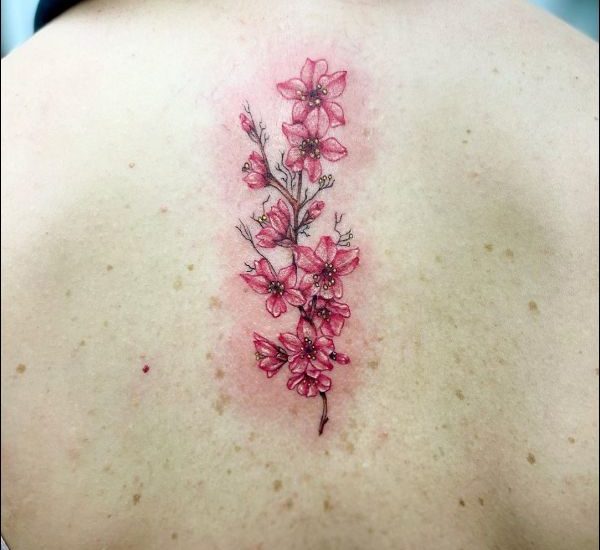 .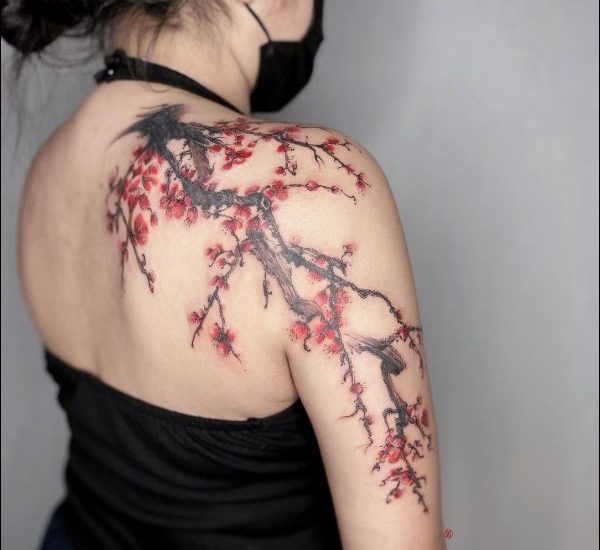 .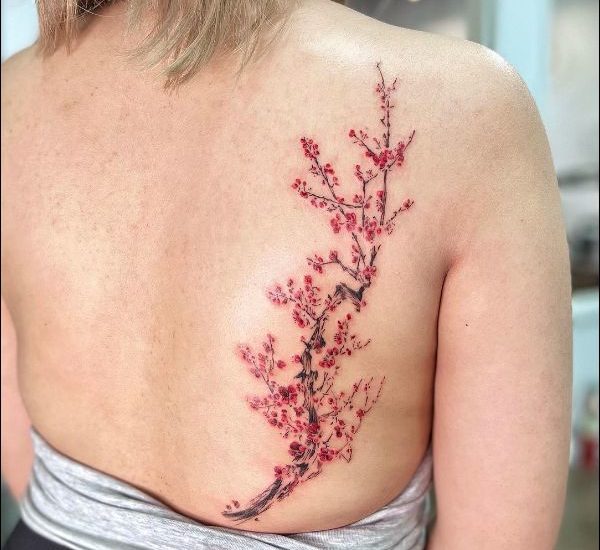 .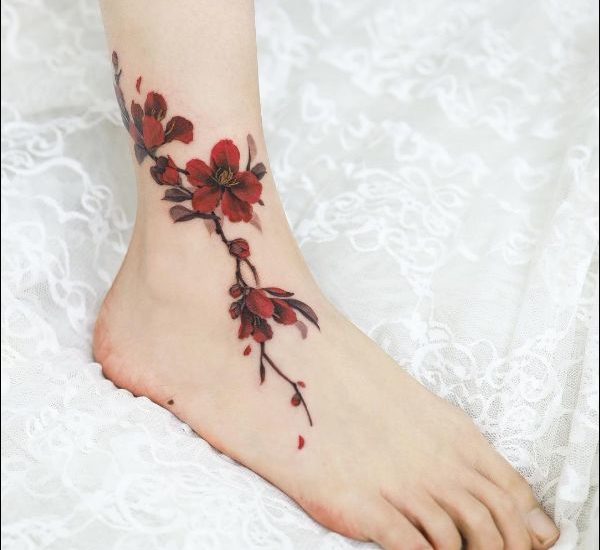 .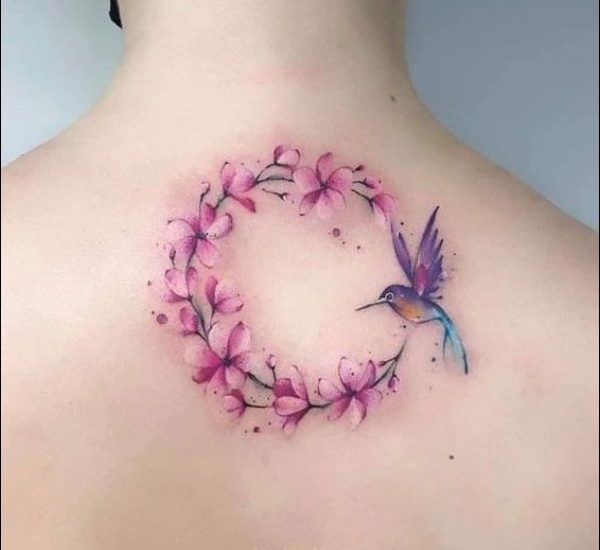 .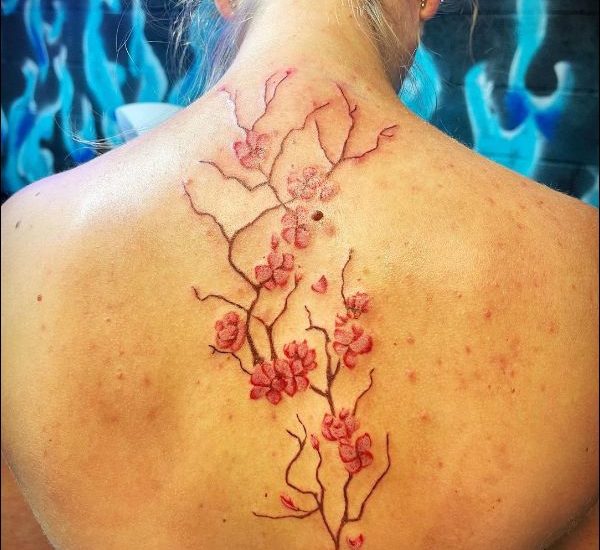 .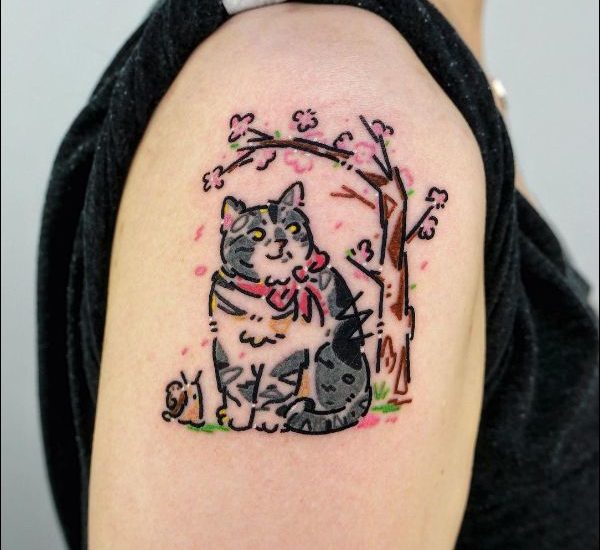 .

.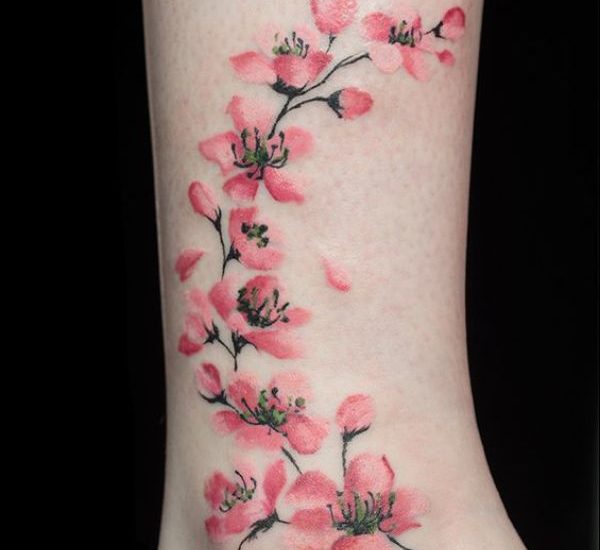 .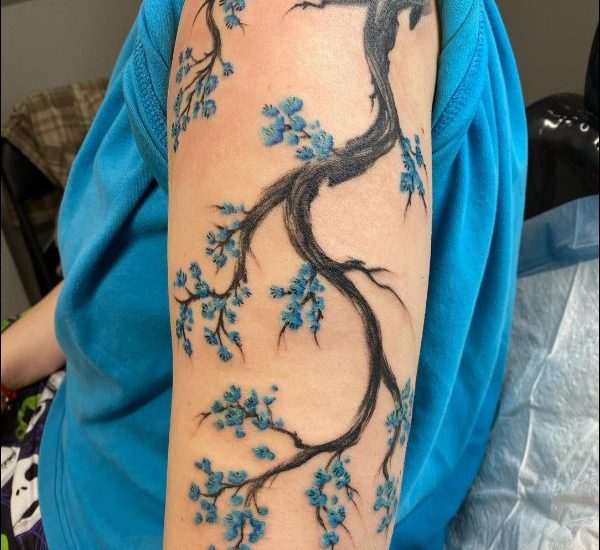 .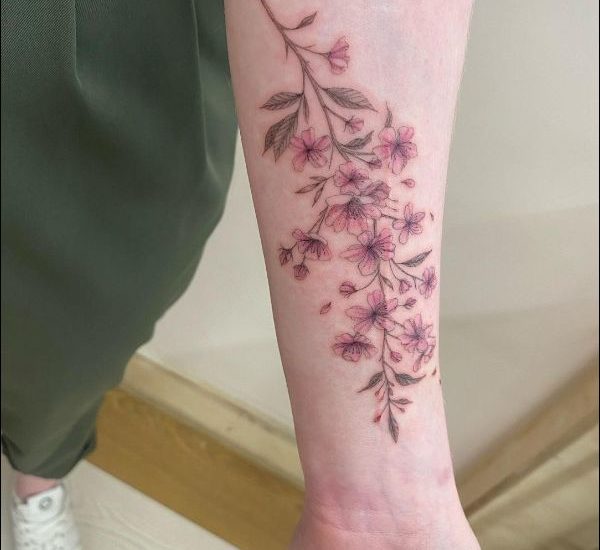 .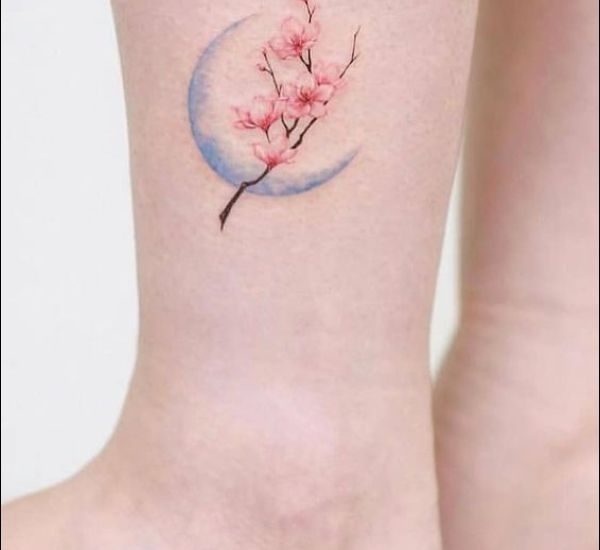 .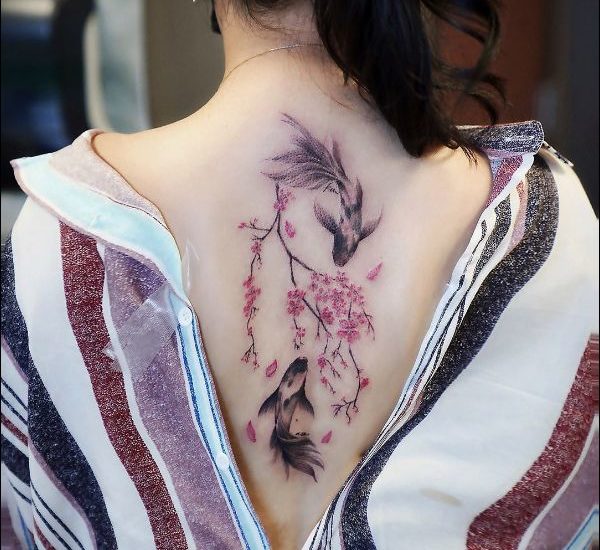 .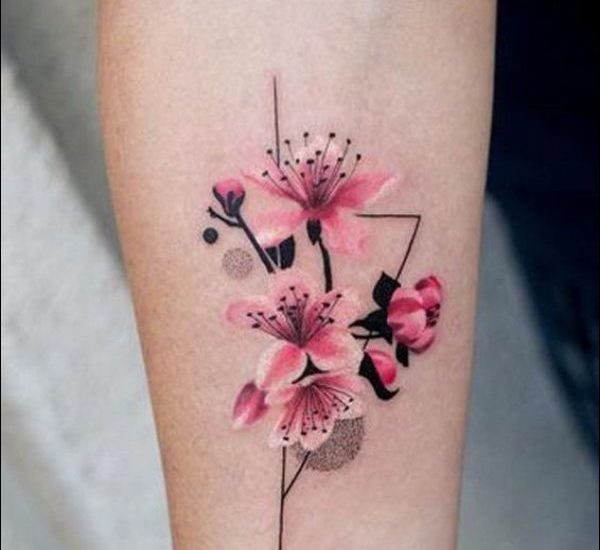 .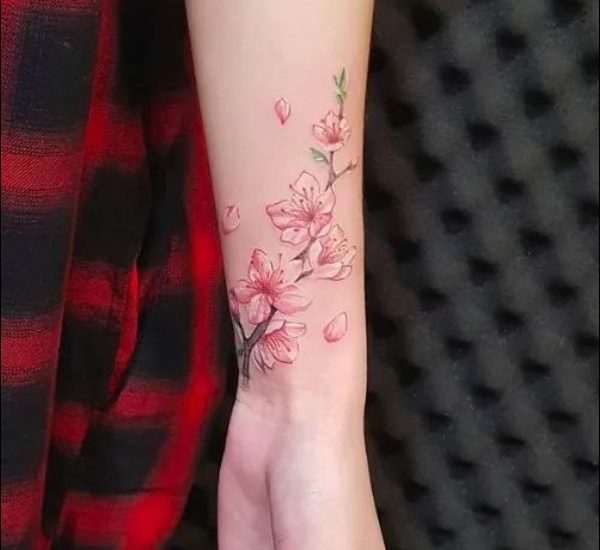 .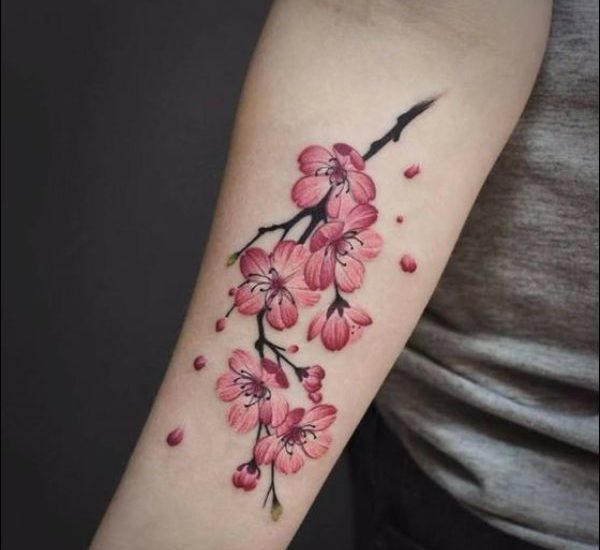 .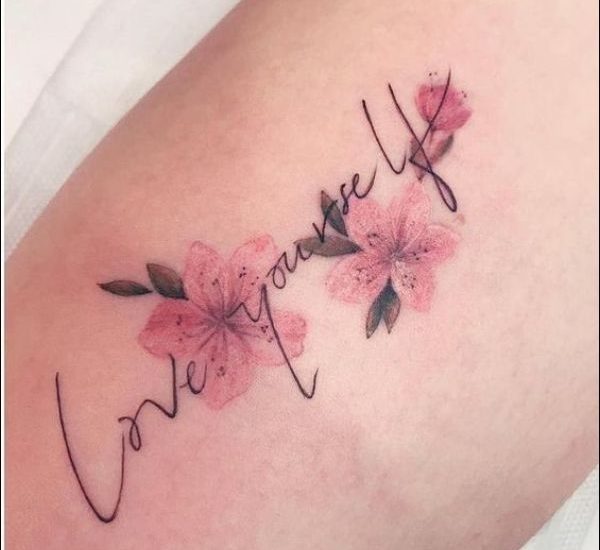 .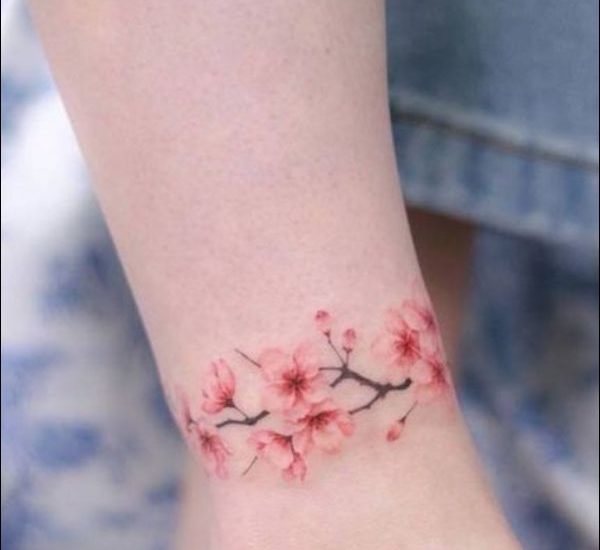 .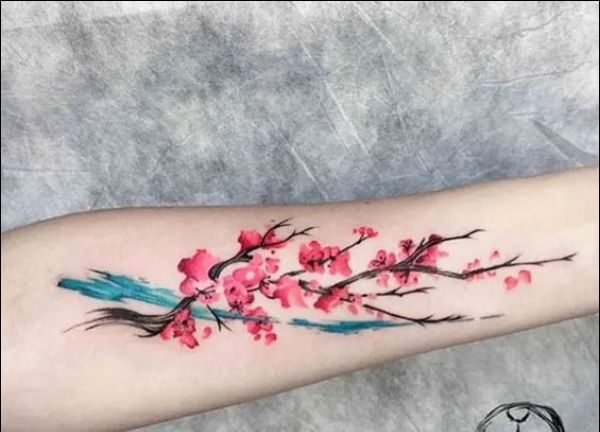 .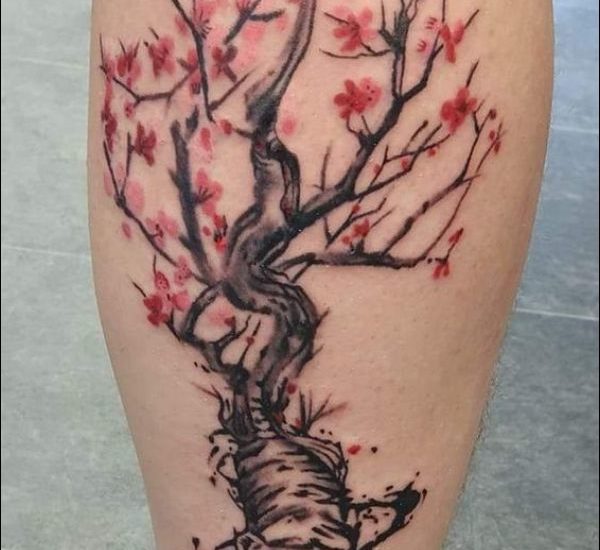 .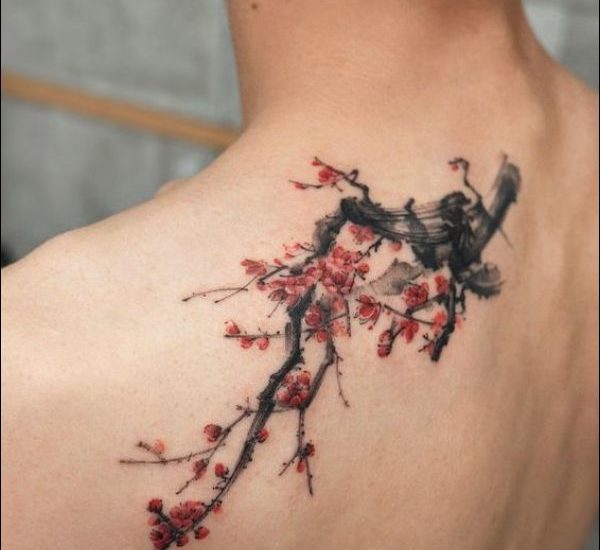 .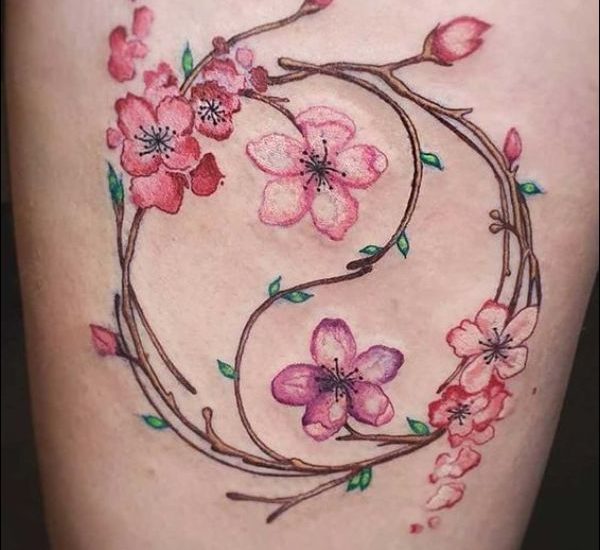 .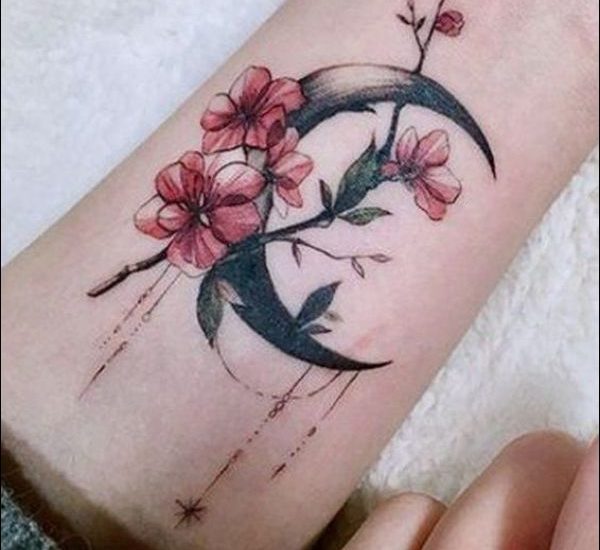 .