Adorable Motherhood Tattoos Designs and Ideas For Mothers
Motherhood Tattoos: Hello, Tattoosinsta's readers welcome to our website. If you are looking for Motherhood Tattoos designs then you have reached the appropriate tattoo website. In this article, we are going to discuss Motherhood tattoos designs.
First of all, we welcome you to the best article that is dedicating to all mothers. As Tattoo art is growing so it becomes very easy to express your love or attitude with the help of tattoos. By becoming a mother you can feel the pleasure which is the best of all.
What is Motherhood?
A mother is like God, who give birth and raise their kids. Motherhood is one of the most powerful words and experiences a woman can have. When one first to know that she is gonna be mother, that is the best news couple hear. After becoming pregnant from day one till giving birth to a child is a sacred journey a mother can experience.
A child is growing in the mother's womb. Firstly, you have to take care of the child in your womb. After that, you have to take care of the child after giving birth.
Giving birth to a child is one of the highest pain in the world. That a mother suffers by giving a new life to the seed raising in her womb. So all human beings should be thankful to their mothers because she is the one who suffers the pain and gets you to the world. As we all are liable to our parents, so we cannot pay 1% of its in return to our parents. As human being express their love, animals also show love to their kids.
Motherhood Tattoos Meaning:
Motherhood is all about feeling a mother can express. By giving birth to a child completes your family. There are many tattoo designs that show different meanings, but the tattoos that show motherhood love is the best. A mother is known with different names all around the world for instance Mother, Mom, Mama, Maa, Amma, Mummy, Ammi, and more.
A mother can face any challenge to save their kids. When it comes to tattoo art there are many tattoos designs that can best express motherhood meanings.
While some mothers want to have big, beautiful tattoos, some others are comfortable with small and medium sizes of tattoos designs. We are here with magnificent motherhood tattoos that will definitely inspire you when you will visit the tattoo shop.
There are many tattoos designs for instance the Celtic knot symbols, swallow motherhood tattoos, tree of life tattoo, mother and daughter, holding baby, and many more.
The love between parents and children may get complex over time, but getting tattoos for one kid or kids is the best way to celebrate the beautiful love bond.
While getting a tattoo in honor of our child is something, and we will never regret our life once we get it.
Other Tattoos Designs Representing Motherhood:
As human being express their love for each other, animals also show their love for each other and their kids. In addition to this article, we also collect some tattoo designs of animals and their kids. Using animal representations of a mother's love is a unique way to express your love and bond to your child. In this post, we have a human being tattoos designs but we do have some animals tattoos designs as well.
Motherhood Tattoos Designs and Symbols:
When you give birth to the first child, whether it's your son or daughter. The love for the newborn baby is all above anything. There are many motherhood tattoos designs that represent various meanings. Mom is the one who can face anything or anyone to save their baby from any danger.
In this article, we get the best motherhood tattoos designs pictures for all the moms. We collect the pics of matching mother and daughter or son tattoos. We also get the motherhood knot designs, Celtic motherhood tattoos, and many more.
There are many other tattoos that can accompany motherhood tattoos, like quotes, moon, flower, tree, angel wings, etc. For more details please follow us on our social media handles like Facebook, Instagram, Pinterest, Twitter, and others. So we request you to stick with this article and take a look at the best motherhood tattoos designs. We have collected for you. Please take a look at Magnificent Motherhood tattoos and let us help you with your tattoo ideas.
1.Motherhood tattoos designs with flowers on inner forearm ideas for moms.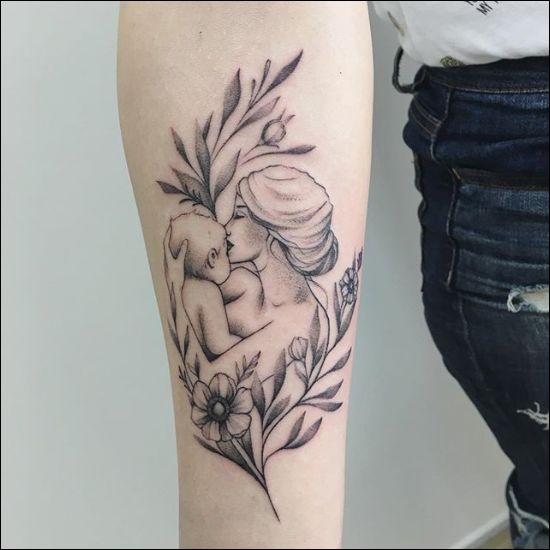 ---
2.Best Motherhood tattoos ideas for shoulder and biceps for all mothers. In this design, the mother is holding her baby.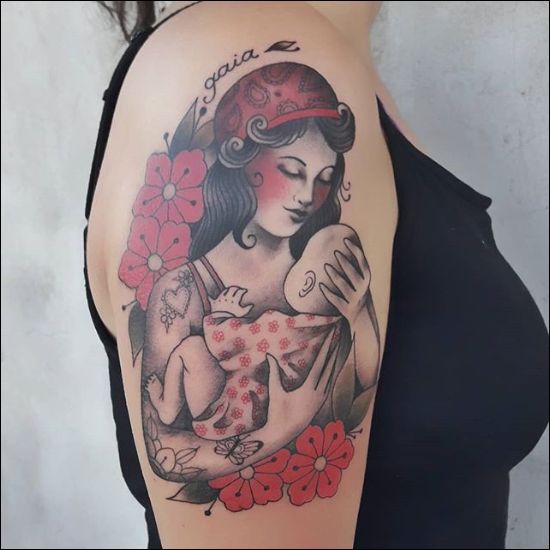 ---
3. Baby Holding mother's finger tattoo designs with flowers on wrist ideas.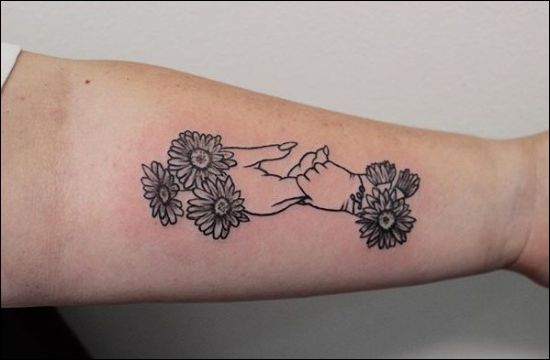 ---
4.Unique Motherhood Tattoos designs with mandala and tree of life. Therefore mother is also known as God.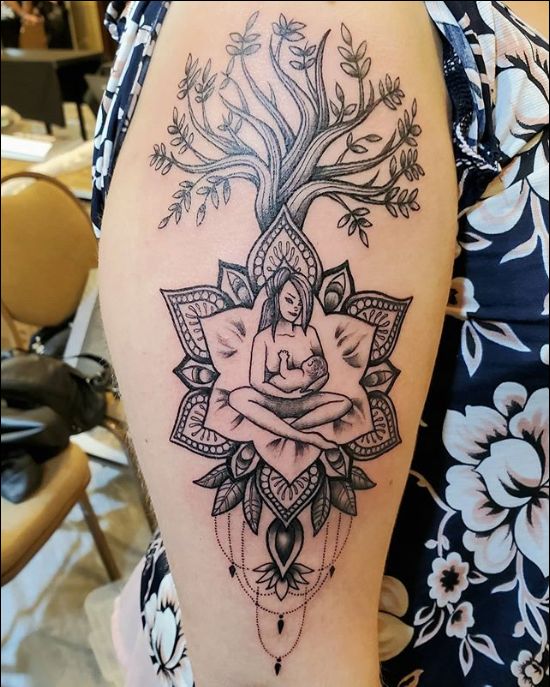 ---
5.Small Mother and daughter tattoos design ideas for daughters on the elbow. Similarly, a daughter will be a mother one day in her life.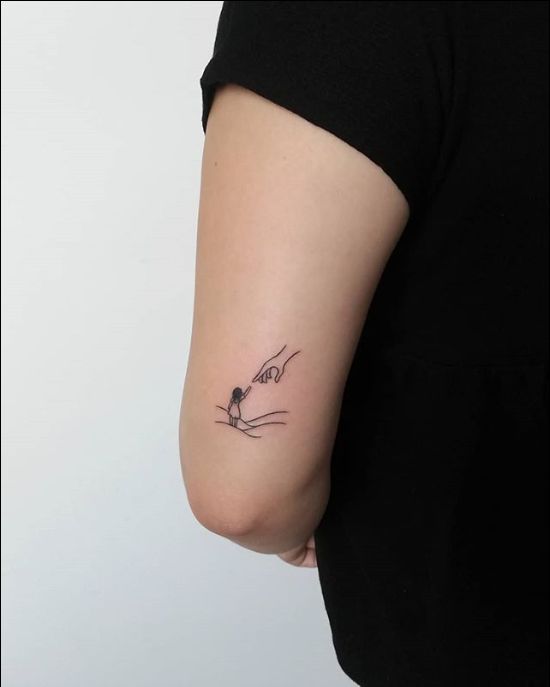 ---
6.Beautiful mother and her children sitting and heart tattoos ideas.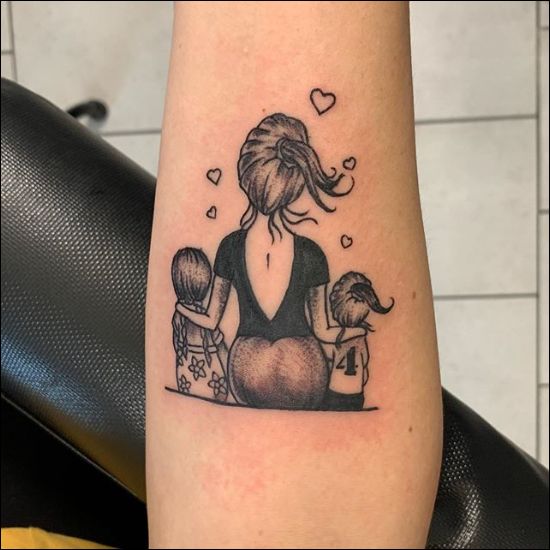 ---
7.From the day of pregnancy and after that giving birth to the child. The mother plays a role as Angel in the baby's life.

---
8.Beautiful Elephant and small elephant tattoos designs on inner forearm for mothers. Most importantly this picture is best to express your love for your daughter and son.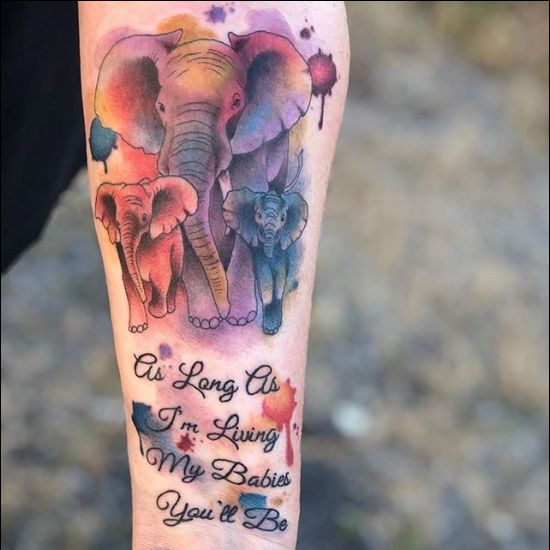 ---
9.Inner biceps motherhood tattoos designs for moms.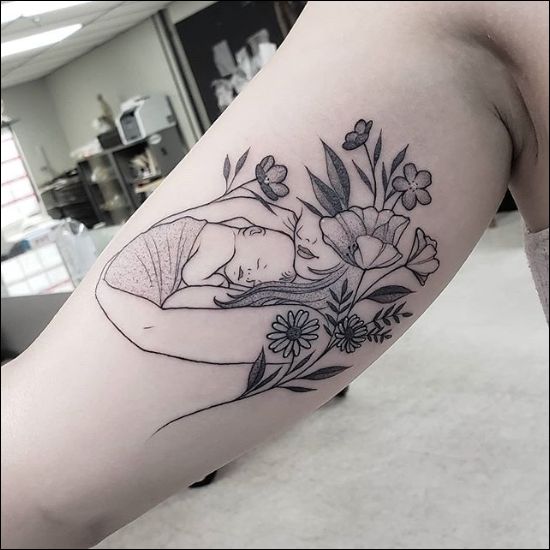 ---
10.Daughter and son with mother tattoo designs ideas for Moms. In other words, motherhood is all about love and bond between children and mothers.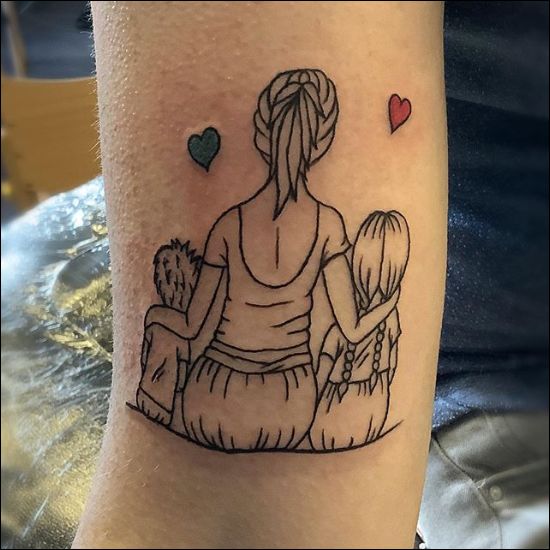 ---
11.Holding and first stare at your newborn baby is the best experience a mother can feel. Baby foot and mother hand tattoos design ideas on the inner forearm.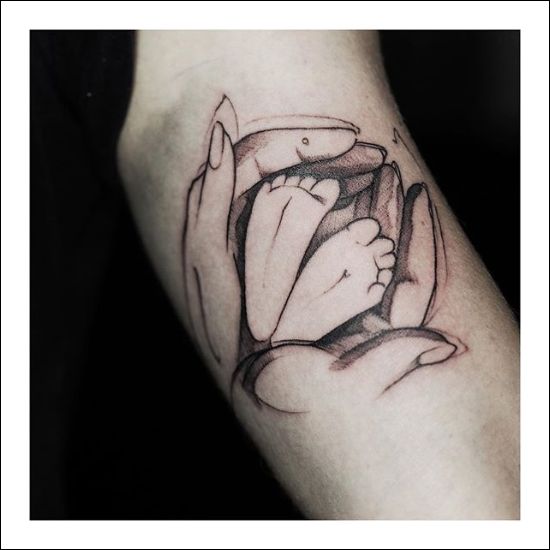 ---
12. A mother can face any danger to save her kids, for instance, an elephant mother faces different challenges in Jungle. Holding Elephant mother tails tribal tattoos designs on the wrist and inner forearm ideas for moms.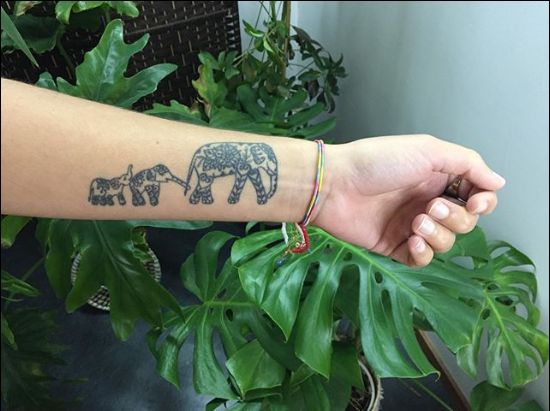 ---
13.Lioness and cubs tattoos designs on inner forearm ideas for all Moms.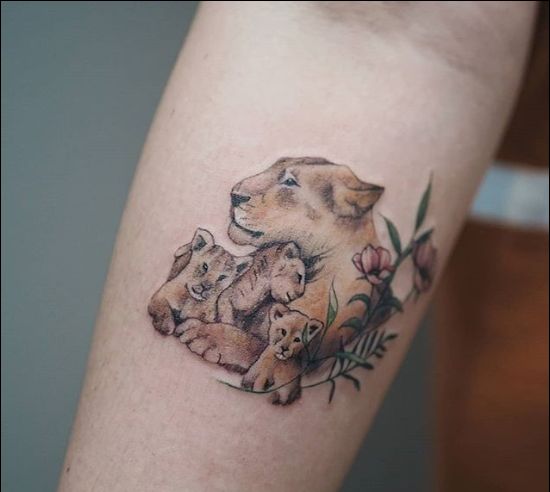 ---
14.Holdind newborn baby and mother tattoos designs on shoulder blade ideas for mother.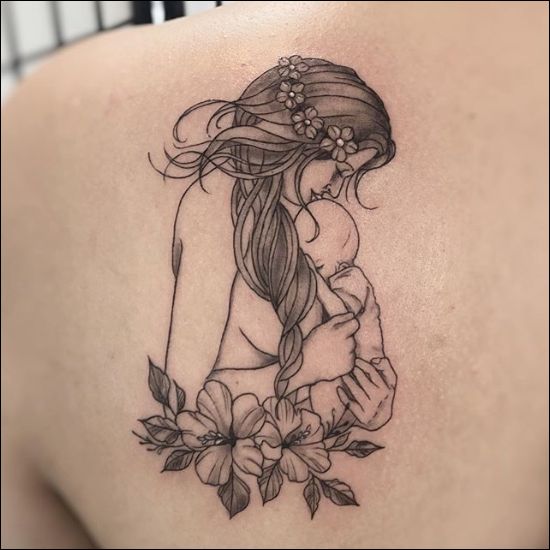 ---
15.Tree of life is famous designs but in combination with motherhood tattoos, it becomes more beautiful.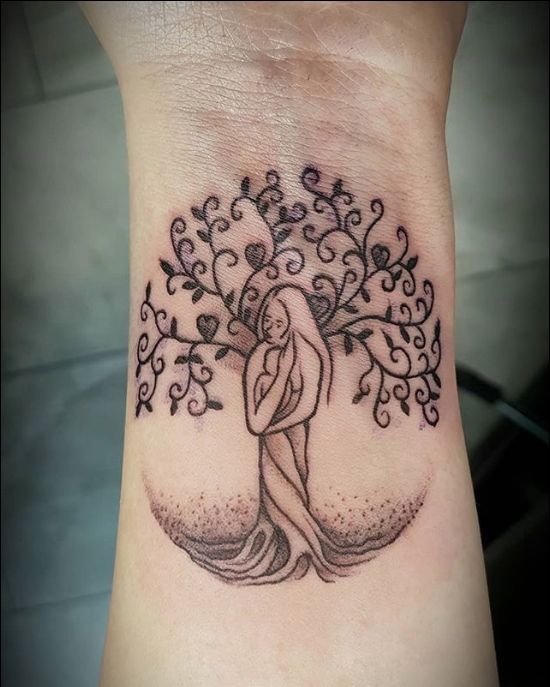 ---
16.Heart, infinity, and motherhood symbols tattoos designs ideas for Moms on Wrist and Forearm.

---
17.Mother express love for sons on both wrists with motherhood tattoos designs.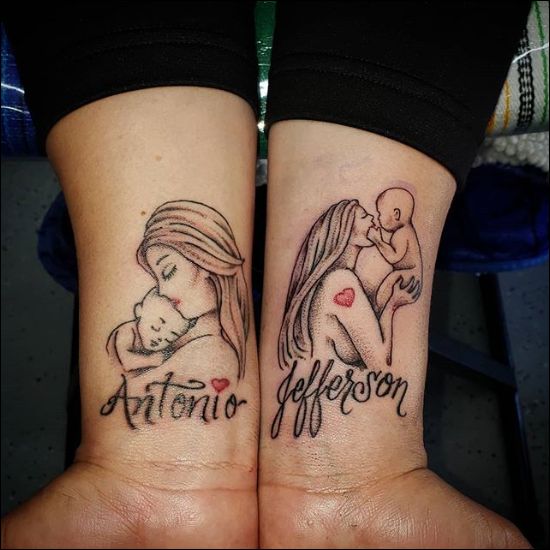 ---
18.Motherhood knot tattoos are getting popularity but holding a baby in hands small tattoos on the ankle is an all-time favorite.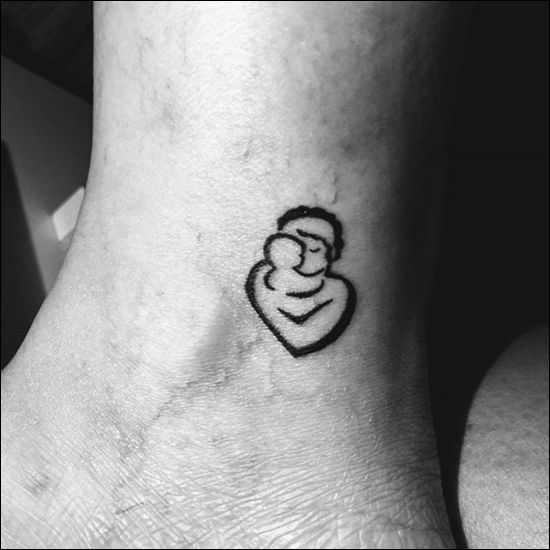 ---
19.Motherhood symbols tattoos and Celtic armband tattoo designs ideas for mothers on the forearm.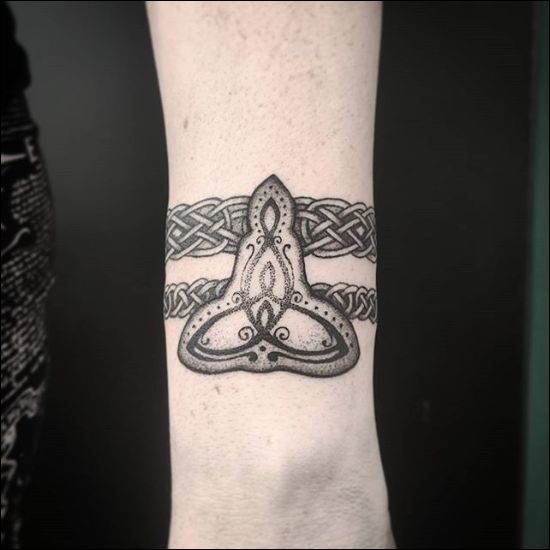 ---
20.Motherhood Knot symbols and red rose flower tattoo designs ideas for Moms on forearm and wrist.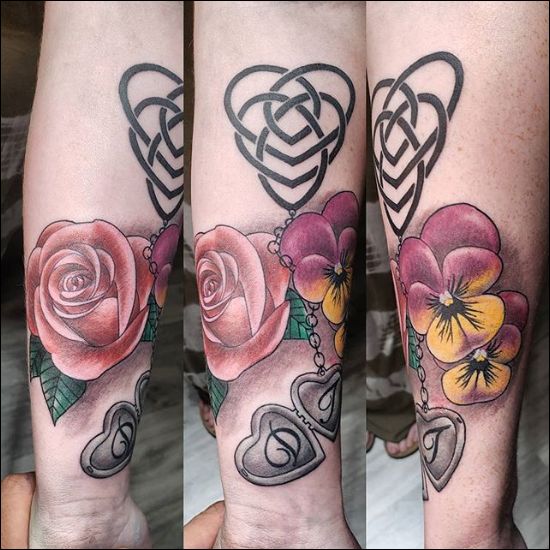 ---
21.Tree of life and motherhood quotes tattoos "Yes I gave you life, But really you gave me purpose" on inner forearm ideas for all mothers.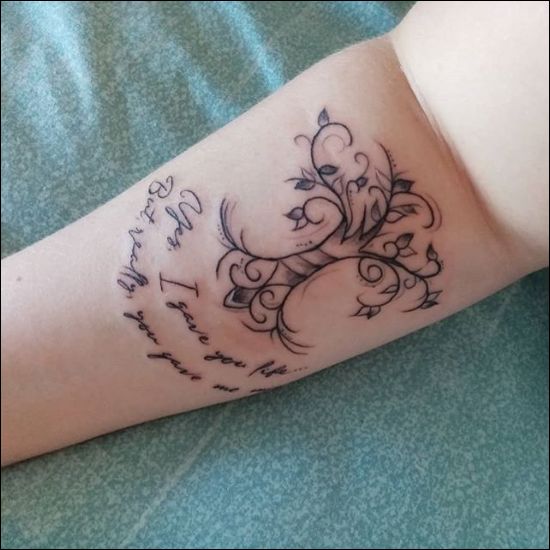 ---
22.Beautiful stipple work motherhood tattoos designs with flower ideas for all Mumma around the world. In addition to this Dot work, you can accompany this tattoo with quotes or Angel wings.

---
23.During pregnancy a mother experience a sacred journey of her life. A beautiful mother with daughter and son tattoos designs on the ankle for moms.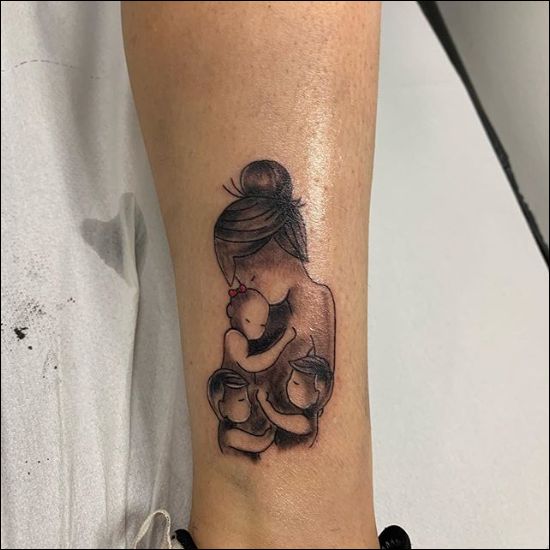 ---
24.Amma motherhood tattoos on the inner forearm with heart ideas for moms.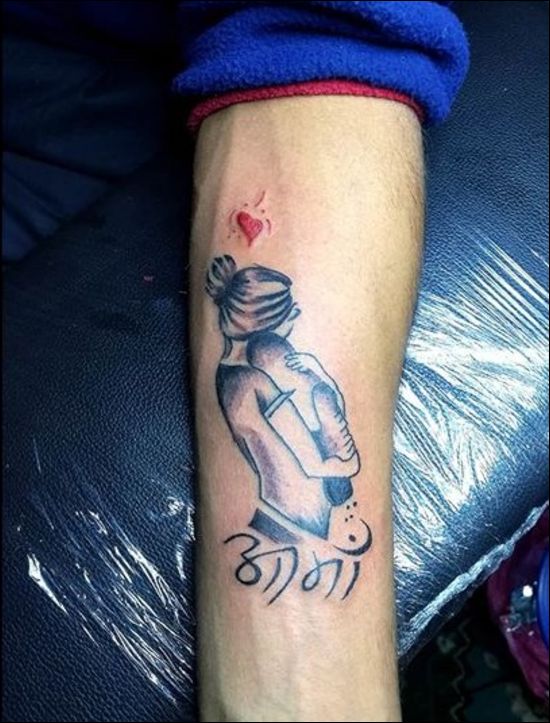 ---
25.There are many symbols but the motherhood tattoos symbol is best of all. Therefore this symbol is one of the perfect tattoo ideas for mothers.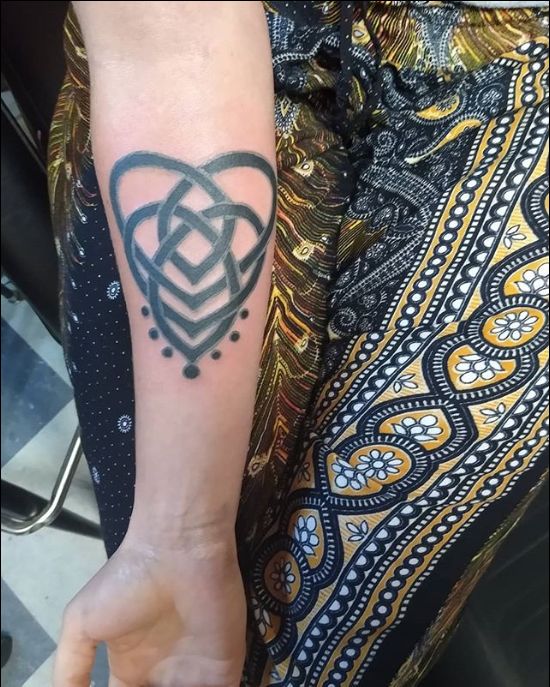 ---
26.Sometime the more simple art is, the more powerful it becomes. Consider a line drawing Lioness and cub that represents your bond with your kids.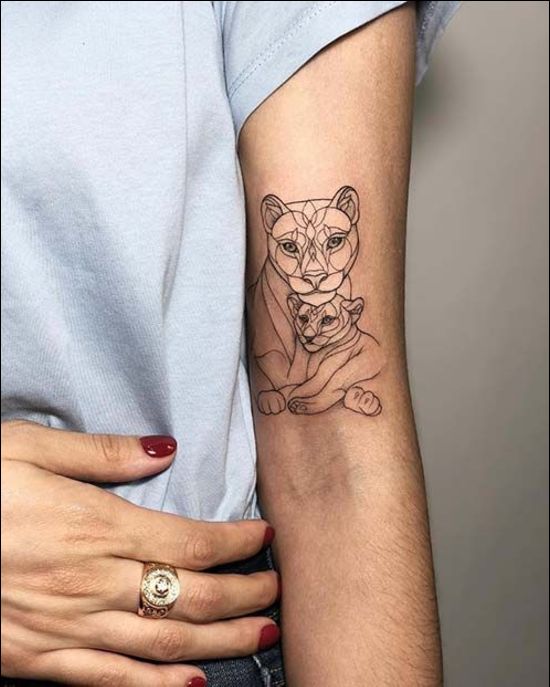 ---
27.Motherhood symbols tattoos designs on neck ideas for all Mamas. Above all symbols, this symbol is one that represents the true love for their child. 

---
28.Celtic motherhood knot tattoos ideas on the ankle for mothers.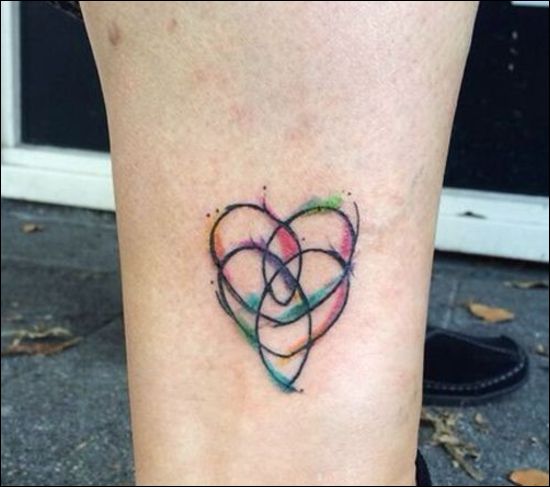 ---
29.This sentimental parent tattoo shows a detailed tattoo design in which the baby is holding the mother's finger. But the flowers on the wrists of mother and baby name just make is awesome.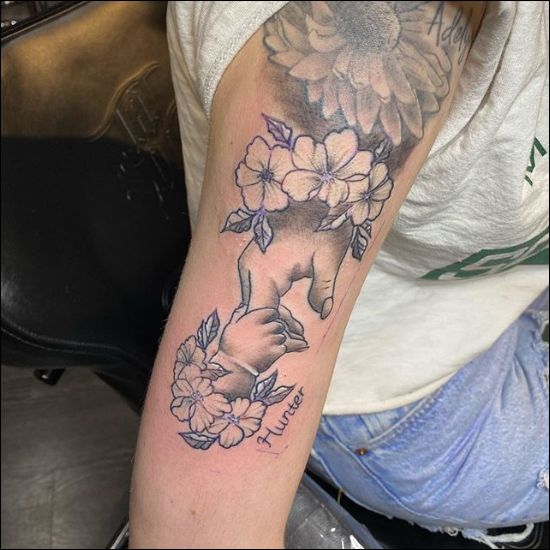 ---
30.Elephant motherhood tattoos designs for all mothers around the world.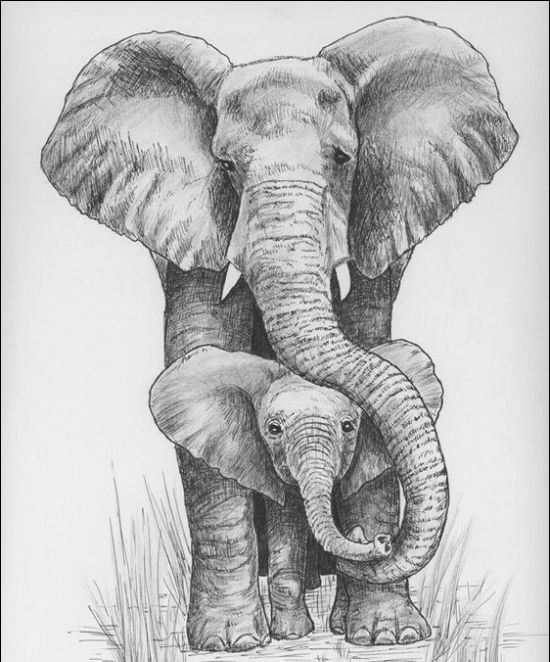 ---
31.This Fox and her child tattoos design are meant for mother and daughter or son. In other words, this design is best to express motherhood.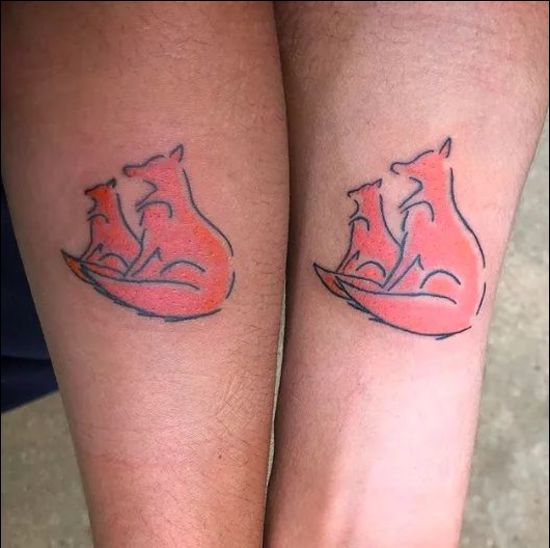 ---
32.A small elephant baby holding the tail of mother is one of the best motherhood tattoos designs. As the mother is one who gives birth and raises her child as a good human being.

---
33.Mother with twin babies outline tattoos designs on the back, but the heart gives an awesome look to this design.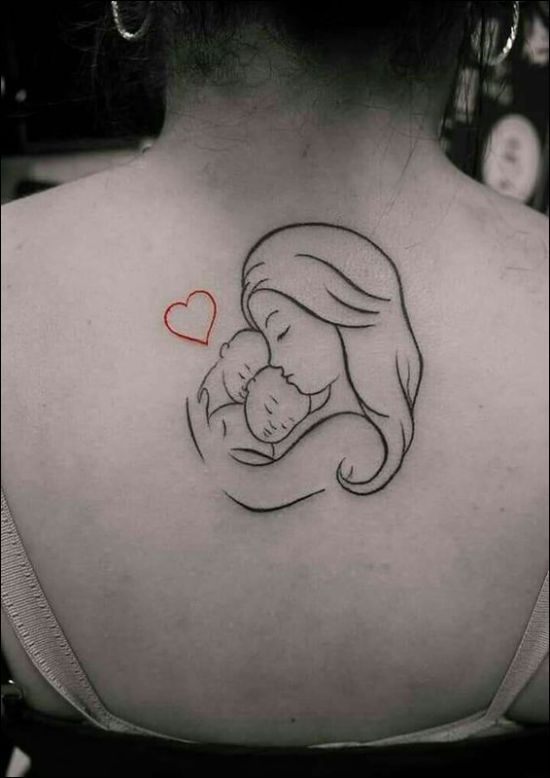 ---
34.Motherhood symbols on wrist tattoos designs ideas for mother and daughter.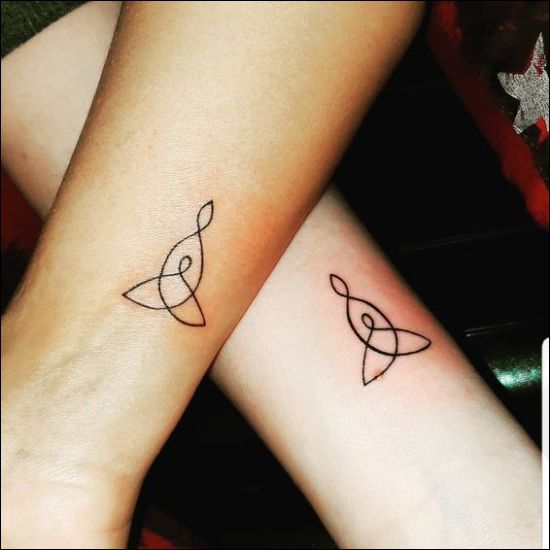 ---
35.Cute mother and her daughter on swing tattoo design on the ankle with heart.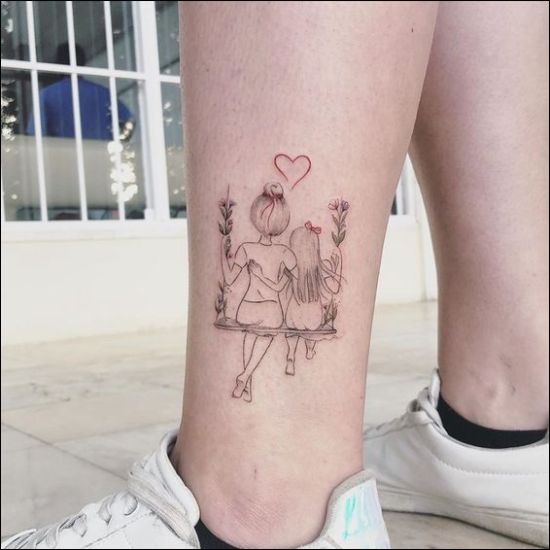 ---
36.Son, daughter, and mother sitting and staring at sun and cloud tattoos designs on leg ideas for moms.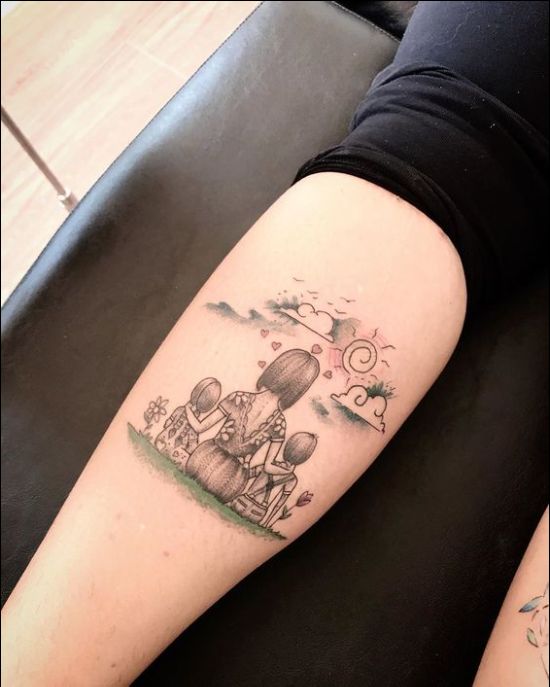 ---
37.Flowers, Lioness, and cute cubs tattoo designs on the shoulder ideas for all Maa in the world. 

---
38.A mermaid mother saving her baby from shark tattoos ideas on the thigh for mothers.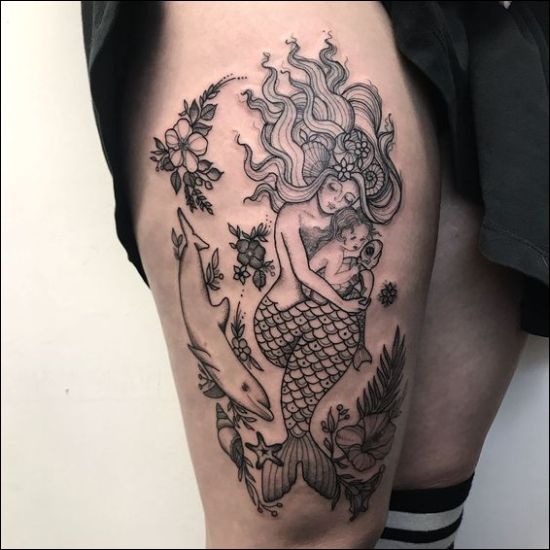 ---
39. A very inspirational quote tattoo designs dedicated to all mothers.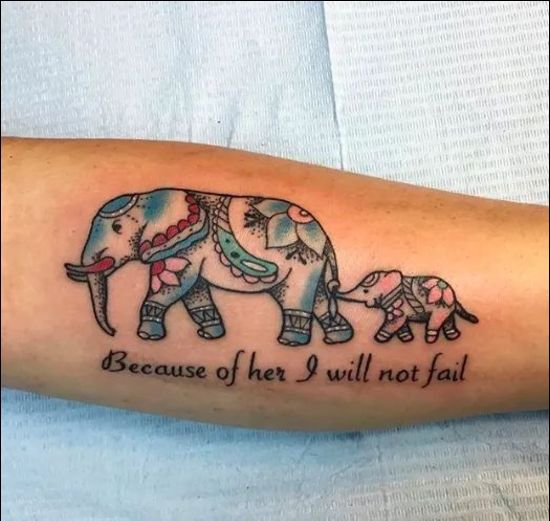 ---
40.Bear with her kid tattoo designs ideas for moms on the elbow.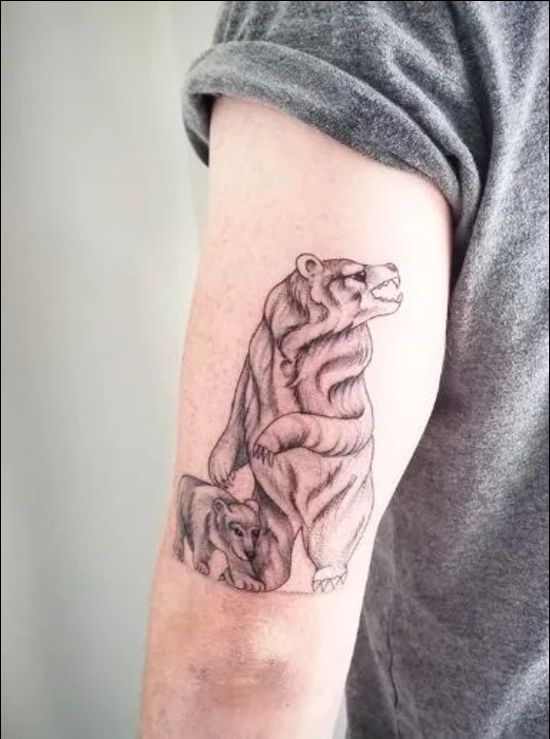 ---
41.Motherhood symbol tattoo designs on ribcage ideas for mothers who want to have a tattoo.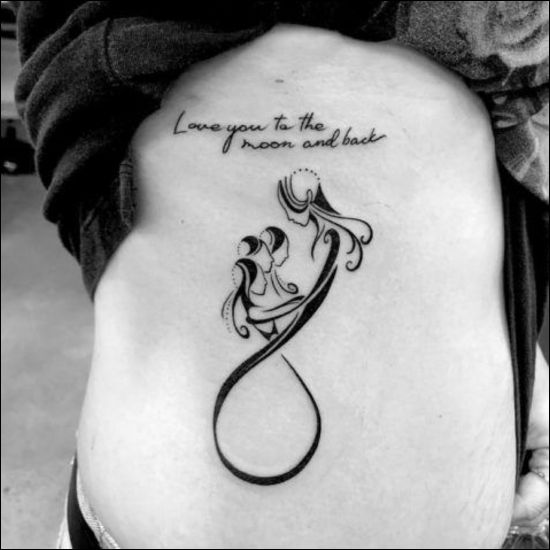 ---
42.Dotwork Or stipple motherhood designs ideas for all Moms.

---
43.Tribal motherhood tattoo designs with heart ideas on ankle ideas for mothers.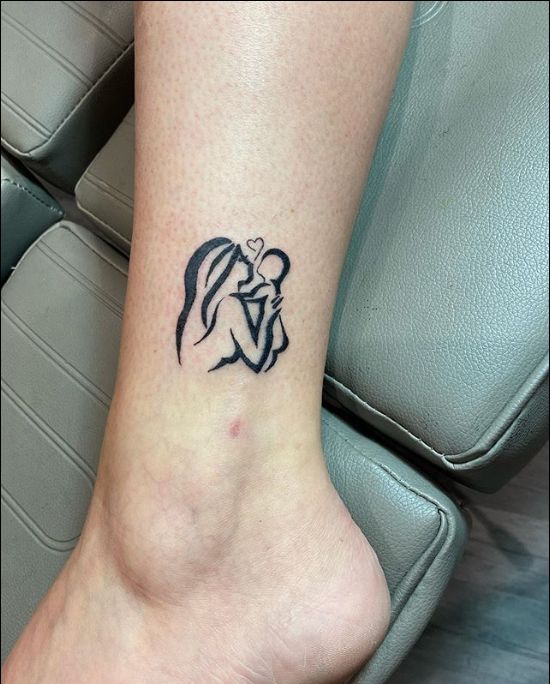 ---
44.Mandala with mother and her baby on inner forearm and wrist for mothers.

---
45.Tree of life and mother-daughter tattoos designs on the shoulder blade.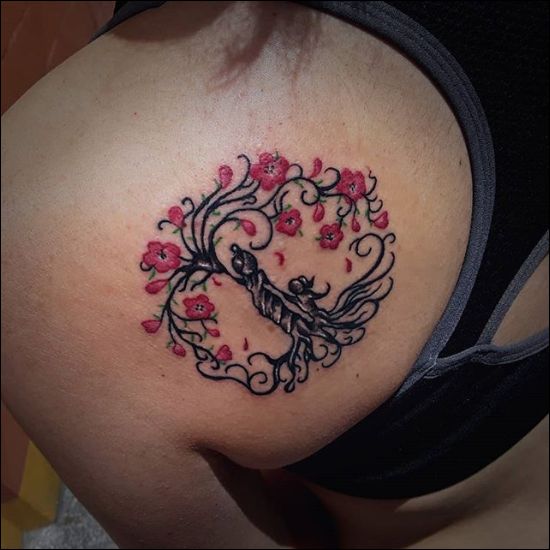 ---
46.However there are many tattoos designs but holding the finger of the mother can not be replaced with any design.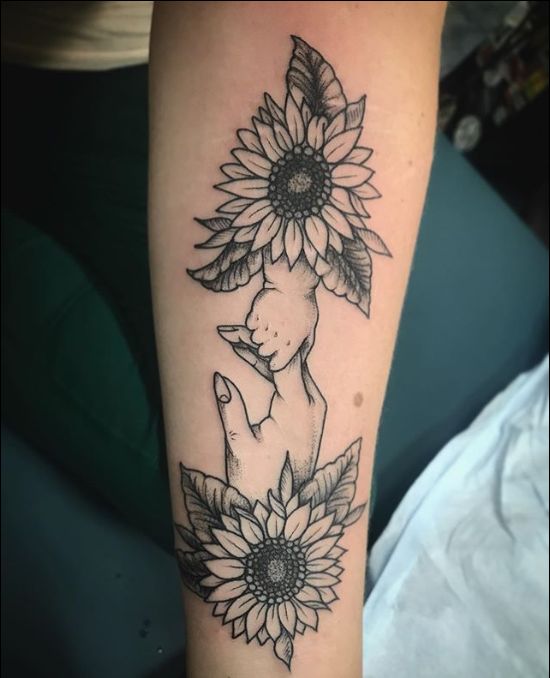 ---
47.Tribal mother and baby tattoos design ideas on sleeve for mothers.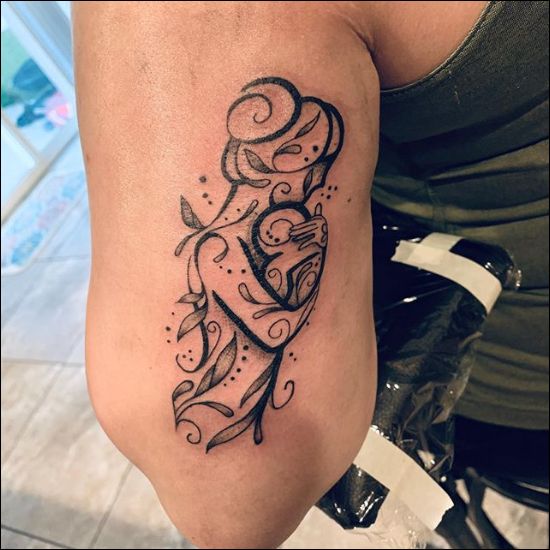 ---
48.Motherhood is all about the sacrifices a mother makes for her child, it cannot define, but with the help of tattoos, it can express the love and bond between them.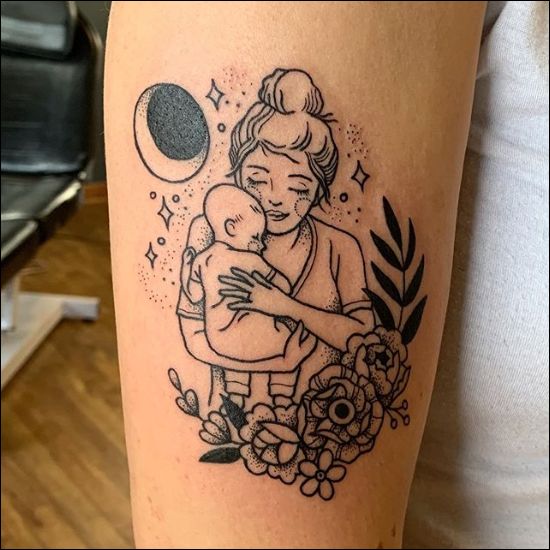 ---
49.Childeren is like the flower in the growing family tree, similarly, this motherhood tattoo designs on the back are the most beautiful ideas for all moms.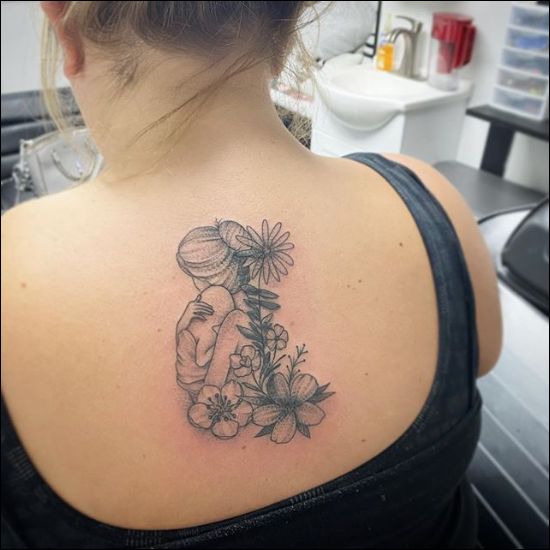 ---
50.When a Mother holding her newborn baby for the first time, that moment for mother is one of the beautiful moments above all other happiness.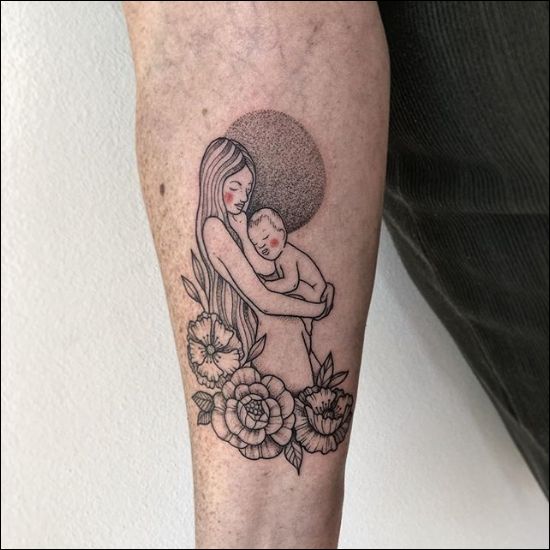 ---
In Conclusion:
Mother is one who is placed above the god. So we have to do sacrifices for the mother, and try to keep our Moms happy. Above these are some of the best Motherhood tattoos hope every mother will like this article. Please let us know in the comment section and send your tattoo pic on our social media handles.